Rochester Hills, Michigan
Karl and Linda Stuecher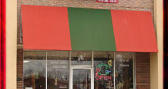 We're passionate about birds and nature. That's why we opened a Wild Birds Unlimited Nature Shop in our community.
Rochester Hills, Michigan
3032 Walton Blvd.
Rochester Hills, MI 48309
Phone: (248) 375-5202
Fax: (248) 375-5219
Email: Send Message
Store Hours:
Mon - Fri: 10:00 am - 6:00 pm
Sat: 10:00 am - 5:00 pm
Sun: 11:00 am - 5:00 pm

KID'S KORNER
Start now to develop a love of nature that will last a lifetime. Bird watching and feeding is for kids of all ages.